PODCAST:
Advisors: What Can Dana Help Solve for you?
In a crowded field of asset managers, we feel clients deserve a unique partner. This podcast with Dana CEO Mark Mirsberger shares what differentiates us, and has made us a valued and trusted partner to many clients for decades. Among other topics, Mark covers:
Our beginnings in ESG investing … before it was a trend

The unique elements of our investment process

Our firm's history

The values behind our boutique, entrepreneurial culture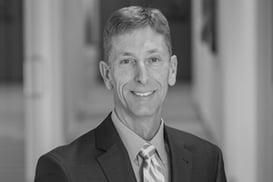 About the Speaker
Mark joined Dana Investment Advisors in December 1991 as a Vice President. He was promoted to Chief Operating Officer in December 1999 and Chief Executive Officer in December 2003. He is responsible for supervising all day-to-day operations of the Firm. He also assists with portfolio management and administrative servicing for numerous clients. Prior to joining Dana, Mark was an Audit Supervisor at Coopers & Lybrand where he specialized in the mutual fund and finance industries. Mark graduated from the University of Wisconsin-Madison with a BBA in Accounting in 1985 and earned an MBA in Finance in 1986. Mark is a Certified Public Accountant and is an active member of the AICPA, WICPA and FPA organization. Mark is also an active board member of Catholic Memorial High School and the Waukesha Regional YMCA.