Q&A: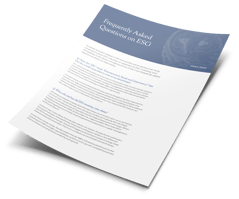 FAQs on ESG Investing
Billions in asset flows … hundreds of new ESG fund launches … seemingly dozens of acronyms to define the space. ESG interest has grown quickly, and with it, so has confusion around the space. This Q&A – crafted from questions we are asked most – was designed to help investors pinpoint what they want from ESG investing, and match those ambitions with the right strategy.
Please complete the form on this page to download the Q&A.